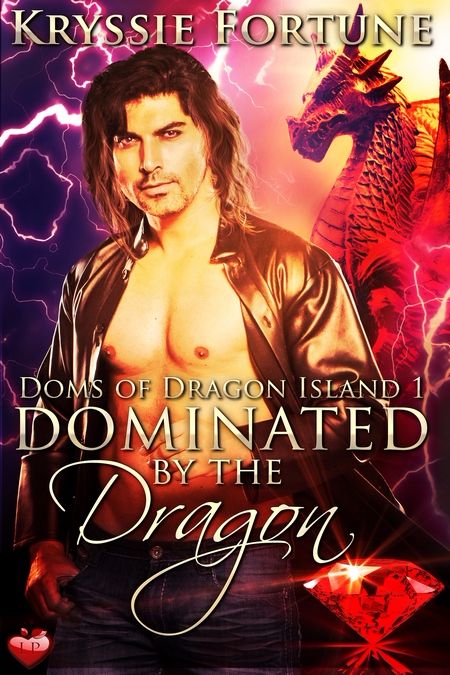 Happy release day to Kryssie Fortune with Dominated by the Dragon, the first story in a highly erotic new Paranormal Romance series, Doms of Dragon Island.
If you like shifter romances with BDSM, then this is the book for you.
A former super soldier turned dragon demon must choose between his soul mate and saving the world from a nuclear winter.
The British army's nuclear testing bonded a dragon into Flynn Hemsworth's soul. Military scientists vivisected and tortured him until he escaped two years later. Although he's never aged, he's been alone and on the run for almost six decades. When he prevents a naked woman from being the prize lot in a coven's slave auction, he realizes she has an unexplored submissive streak.
Hope Mathews—a sassy blonde with killer keyboard skills—is a strong independent woman. When Flynn prevents her being sold to a demon, she discovers she enjoys spankings and light bondage.
Together Hope and Flynn must shut down a coven of black magicians, rescue kidnapped demons, and stop a black ops nuclear missile hitting the UK. Even if they manage all that, Hope's the granddaughter of a billionaire while Flynn's still on the run from the military who want to dissect him again. Can they find common ground and build a life together?
Reader Advisory: Contains explicit language, a virginal heroine who discovers she enjoys spanking and bondage. Add in some serious dragon demon loving, light the blue touch paper, stand back, and watch the sparks fly.
PUBLISHER NOTE: Paranormal BDSM Romance – 63,094 words. BDSM, Exhibitionism, Orgies and Spanking.
Available from Luminosity HERE