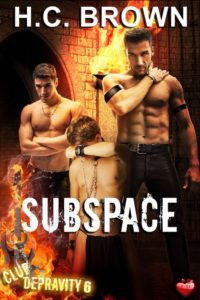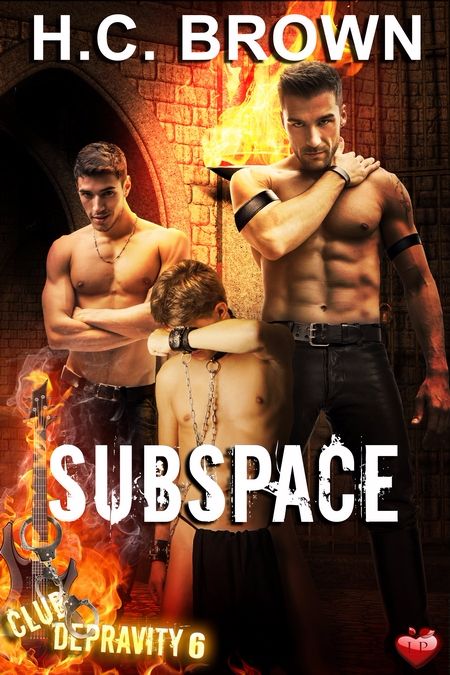 Happy release day to H.C. Brown with Subspace, the 6th book in the highly erotic gay rock star series. Club Depravity. Be prepared for  a walk on the wild side, as H.C. Brown transports the reader on an erotic adventure.
When Damon Lace, the lead singer of heavy metal band Satan's Army, wants something, he usually gets his way in and out of the dungeon.
Now he wants Luke.
The temptation of becoming the sweet vanilla virgin dancer's first lover is driving him crazy, but he has a small problem.
He wants Syn Clearwater as well.
He craves to have the two delicious boys under his flogger at the same time.
Two subs tied, their pale skin red from his special attention and both begging for more.
With Syn due to leave on tour with his band, Damon will have to be his devious best, to get both men into his dungeon.
"Oh yeah, you'll wanna be there when I push my two sweet pups into subspace." —Damon Lace.
Available from distributors and from Luminosity HERE