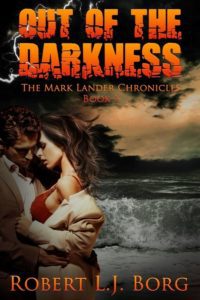 Happy release day to Robert L.J. Borg. Out of the Darkness, a Mystery Suspense Thriller, and the first story in a new series called The Mark Lander Chronicles follows the lonely, war correspondent home on leave, as he uncovers the truth.
From the depths of darkness, a cry of distress leads Mark Lander from a world of violence to a place where romance awaits . . .
It's January 1994 and it is proving to be another hot summer in Sydney Australia. During the early hours, lonely in his thoughts and strolling along the shoreline at Freshwater Beach, Mark Lander, a war correspondent home on leave, is distracted by cries of help from the surf and wades in to rescue a swimmer in distress.
Unbeknown to Mark his courageous action will make him an unsuspecting champion in the defense of the rescuee, Robyn Shelly. Inquisitive by nature, a requirement of his chosen profession, he teams up with his best friend, Detective Sergeant Jim Sanders. Their respective investigations will pull them deeper into a world of violence and mayhem.
Despite his personal emotional anguish, Mark finds himself captivated by Robyn's beauty and gradually falls in love with her. However, although he gladly accepts the unexpected friendship, will the trials still to come dash any hope of romance and eventual happiness . . . ?
Available from Luminosity CLICK HERE