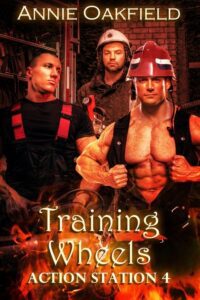 Our latest release is an MMM scorcher from the hottest fire station on the planet. Training Wheels the 4th instalment of the erotic series, Action Station.
New venue, new machines, new lover.
Close your eyes and imagine a small town's fire station packed with muscular firefighters who drink together, and shower together. Add Jensen Brother, a naïve rookie whose training in gay love has only just begun.
What goes on in the training camp, stays in the training camp!
READER ADVISORY: A M/M, M/M/M Romance containing nude scenes and intimacy between male firemen.
PUBLISHER NOTE: Contains scenes of orgies between men. 15,700 words.
Available from Luminosity CLICK HERE