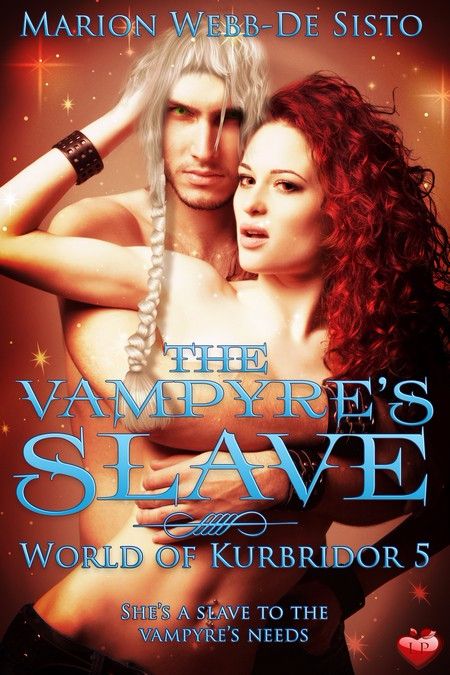 Happy release day to Marion Webb-De Sisto with The Vampyre's Slave. Another bewitching story in the World of Kurbridor series. Marion mixes Fantasy and Paranormal Romance to create an out of this world experience. The perfect read for lovers of Vampyre abduction stories.
She's a slave to the vampyre's needs.
As a young girl, Elyse has some of her life-force essence taken by Brenwul—a vampyre. He makes her believe what happened was only a dream. Sometime later, he's cursed by a witch and becomes mean and dark.
Years later, she's abducted by Brenwul in order to be his essence slave, which means he can take her essence whenever he chooses. Now she knows he's not just a dream character from her childhood. Elyse is afraid, but makes friends with one of Brenwul's helpers. When the vampyre discovers this, jealousy prompts him to punish both of them, and she presumes he'll drain their life-force essence. Brenwul uses his power to make Elyse want to have sex with him. This happens, and she loves his dominant vampyre nature.
Will the curse ever be broken? Is Elyse genuinely attracted to Brenwul? And is it possible for a cursed vampyre to also be a hero?
Reader Advisory: This Paranormal Romance introduces the reader to a cursed hero, someone from his past, and a dose of sexy vampyre punishment.
Available from Luminosity HERE