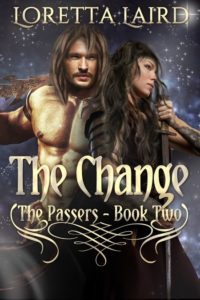 Happy release day to Loretta Laird with The Change (The Passers, Book Two).
It is a time of peace in the land of Fellnesia. Greenflack has been defeated, and the freegans returned to their fiery dwelling. The Conference of Barveyn readies themselves to welcome their new prince. Yet there is still a threat to the very fabric of the land; a presence that seeks to halt the very Change that has been foretold.
Are Jadara and her Passer mate prepared to sacrifice the love that they have found to unite Fellnesia once and for all? What will happen when duty and love collide?
Available from all good distributors an from Luminosity HERE