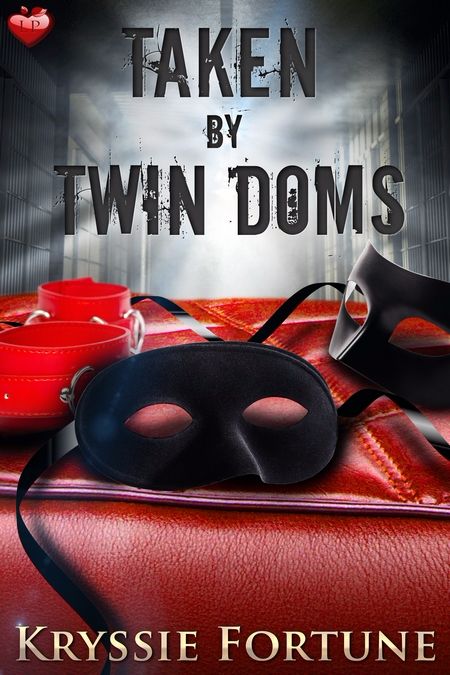 Happy release day to Kryssie Fortune with her latest romance, Taken by Twin Doms. This dark and delectable BDSM Ménage Romance features:
One repressed heroine, twin Doms with sex toys, and a relationship based on a lie.
Too scared to step out of her comfort zone, Molly dreams of submitting to a powerful man's will. When her cousin tricks her into visiting the Pearson twins' Pleasure Hotel, she realizes she could play out her fantasies. Despite the sexual games going on around her, she still refuses to accept her sensual nature.
Steve and Brett Pearson want a sub with fire in her soul. Deceived by Molly's cousin, they believe Molly craves a kidnap and interrogation scene where two men torment her with sex toys before taking her to sexual heights. They'll stop the instant she says the safe word. As their reluctant prisoner, she has no idea what the safe word is.
After the way Molly responded to their dominance, the Pearson twins want to know her better. Can they win her heart after they've bound her, blindfolded her, and forced their BDSM games on her?
Reader Advisory: Contains scenes of forced seduction, twin Doms with sex toys, and a repressed heroine who was born to be wild.
PUBLISHER NOTE: M/F/M BDSM Ménage Romance of 19,172 words
Available from Luminosity HERE