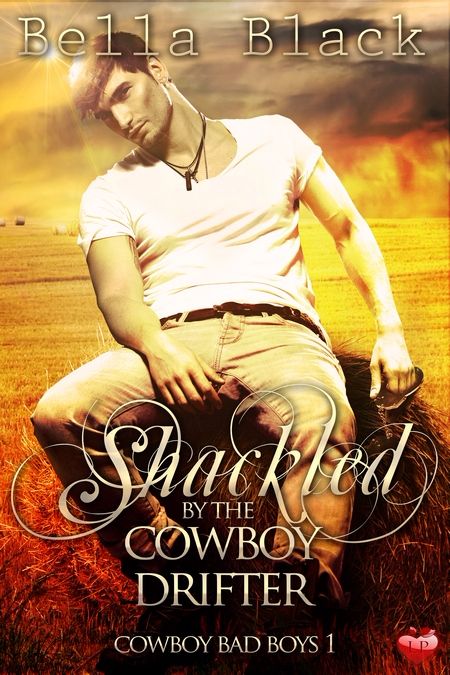 Happy release day to Bella Black with Shackled by the Cowboy Drifter. This is the 1st story in the Cowboy Bad Boys series.
Ash Carmichael, an aspiring actress from England, is down on her luck. However, when she meets Zack Delaney, a gorgeous cowboy drifter, at the diner where she works in Long Beach, California, things start to look up.
Why can't two lonely people enjoy each other's company with no strings attached?
Only trouble is, Zack Delaney is not all he seems. An undercover operative with the FBI, he is closing in on a drug cartel. Getting involved with Ash is not an option. In fact, it could prove downright dangerous for her. When Ash sees him dealing drugs, he cannot tell her the truth about his work, yet the attraction between them still remains.
They may have shared one night of unbridled passion together, but do they have a basis for a lasting relationship? Or have they both been burned too much in the past?
PUBLISHER NOTE: This Erotic Cowboy Romance was previously published by best-selling author, Jan Bowles
Available from Luminosity HERE