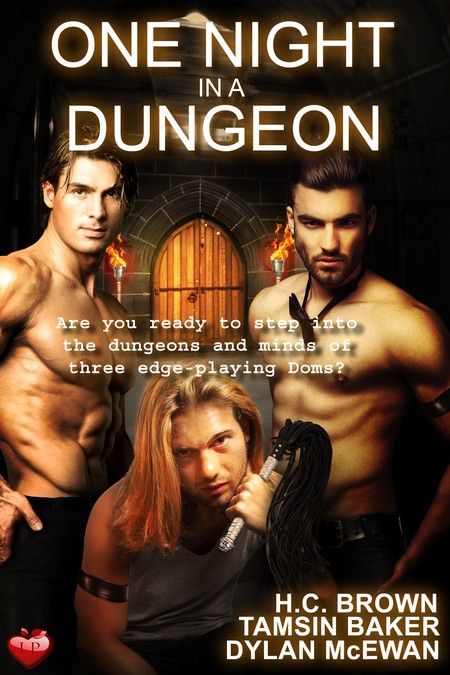 Happy release day to H.C. Brown, Tamsin Baker, and Dylan McEwan with their M/M BDSM anthology, One Night in a Dungeon. Already a bestseller on Allromanceebooks and Amazon, this highly erotic Gay BDSM anthology will be sure to please…
Are you ready to step into the dungeons and minds of three edge-playing Doms? Luminosity Publishing brings you the much anticipated, One Night in a Dungeon anthology.
A collection of red-hot M/M, M/M/M, BDSM stories written especially for you by three international bestselling authors, H.C. Brown, Tamsin Baker, and Dylan McEwan.
Master Luke by H.C. Brown:
After so many subs, the men's names have faded into sated memories of lust, with one exception, Master Luke's vanilla virgin, Brian, and the one night in his dungeon, he will never forget.
Master Tony by Tamsin Baker:
Master Tony is ready to fulfill Nathan's wicked fantasies, and if his sub can go the distance, he might decide to keep him.
Ranulf by Dylan McEwan:
With his Viking physique, Nordic godlike features, and insatiable sexual appetite, Ranulf is the supreme Alpha male, a Dom's Dom—and his underground dungeon is by no means his darkest secret.
………………………………………………………………………
Publisher Note: Gay BDSM Romance anthology with a total of 32,406 words
Available from Luminosity HERE