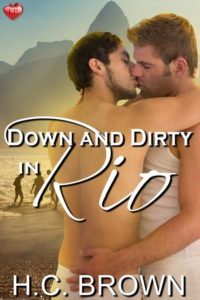 Happy release day to H.C. Brown with Down and Dirty in Rio. This is a wonderful gay romance, full of love, passion, and adventure.
The moment wealthy executive Brack Fargo sets foot in Rio to establish a new marina, his life becomes complicated. Used to sophisticated lovers, his world is turned upside down when the magnetic and oh, so sexy deckhand, Serge walks into his life.
His new lover soon teaches him how down and dirty they do things in Rio.
Available from all good distributors and from Luminosity HERE