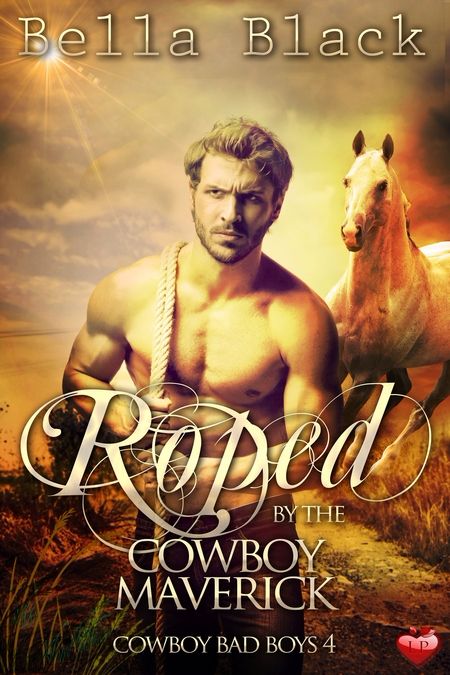 Happy release day to Bella Black with Roped by the Cowboy Maverick. Another wonderful addition to the Cowboy Bad Boys series. If you like your Cowboy Romance with an adventure, then this is for you.
When thirty-one-year-old Brett Maverick returns to Black Creek, Kansas, the accusation that tainted his life still remains. Disowned seven years ago by his father because of a lie, Brett knows that mud sticks. How can he contemplate a future here, when those around him are only too willing to remind him of his past?
Fay Donovan has always loved Brett. Their brief affair some seven years ago had ended before it had really begun. Even if it means going against her four older brothers' wishes, she will use every trick in the book to win her man back. Can she convince Brett to stay, or will her brothers try to run him out of town?
With the Donovan brothers hot on his tail, Brett knows that staying around Black Creek could be dangerous. Should he leave, or will nights of passion with Fay prove far too tempting?
PUBLISHER NOTE: This Erotic Cowboy Romance was previously published by best-selling author, Jan Bowles
Available from Luminosity HERE