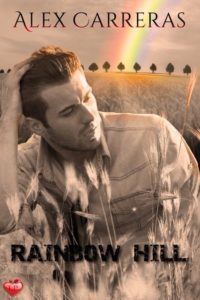 Happy release day to Alex Carreras with Rainbow Hill, a sexy, M/M Romance.
When Ethan Stokes returns to his family's farm for an obligatory visit, he discovers that the man he shared his first kiss with back in high school, Quinn Kincade, has not only moved in but also plans to turn the farm into a weekend destination for urbanites with too much cash.
But if he remembered correctly, wasn't Quinn… straight? And married? So what was he doing living in his house?
PUBLISHER NOTE: M/M, Erotic Gay Romance. 49,038 words.
Available from Luminosity HERE