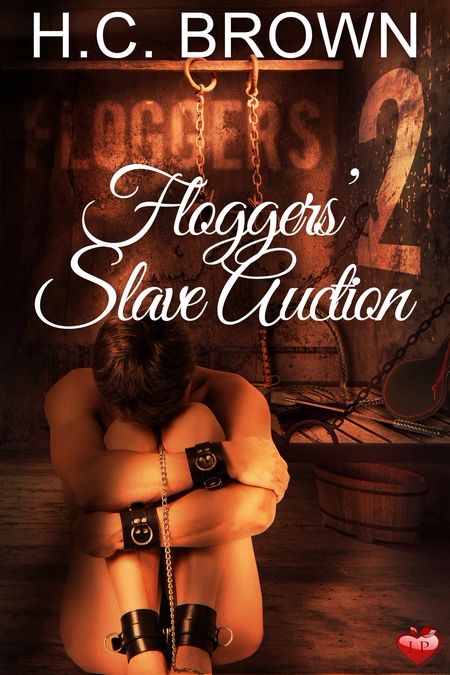 Happy release day to H.C. Brown with Floggers' Slave Auction, the second book in the Floggers series, featuring delicious Doms and their wanna-be subs. If you like Gay BDSM Romance you will not be disappointed with this wonderfully written series.
Paul Martin's fantasy to lose his virginity in public to a Dom becomes a reality when he decides to enter a slave auction at Floggers BDSM Club.
His nerve crashes to subzero when the highest bidder is the feared edge playing Dom, Nash Mage.
Nash bitter from a breakup with his mindfucking sub is looking for down and dirty sex and a pup to control. He doesn't expect his auction prize and vanilla virgin, Paul, to earn his respect and melt his frozen heart.
Publisher Note: A BDSM Gay Romance novella of 27,620 words.
Available from Luminosity HERE