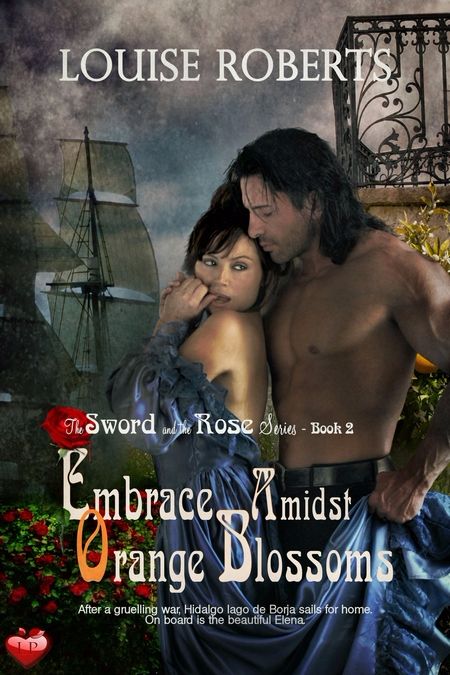 Happy release day to Louise Roberts with Embrace Amidst Orange Blossoms. This is the 2nd story in the classic Erotic Historical Romance.
It is the spring of 1622. Soldiers are arriving at the port of Seville from a grueling war in the Netherlands. Amongst them Don Iago Borja, heir to the Estates of the Villa Sant'Angelo near the village of Cullera in the province of Valencia in eastern Spain. After a five-year absence, Iago is anxious to return home.
He is pleased to find his uncle's ship the Santa Theresa in the harbor and more so when he is told he is sailing for Valencia. As the ship departs, Iago is delighted on discovering his uncle's beautiful daughter, Elena, is also aboard.
However, the scars of battle and a mental conflict of loyalty with his uncle have Iago wondering if love with Elena is possible?
Will Iago's inner demons prove to be too large an obstacle or will he be able to overcome his feelings of guilt?
PUBLISHER NOTE: An Erotic Historical Romance containing explicit love scenes.
Available from Luminosity HERE