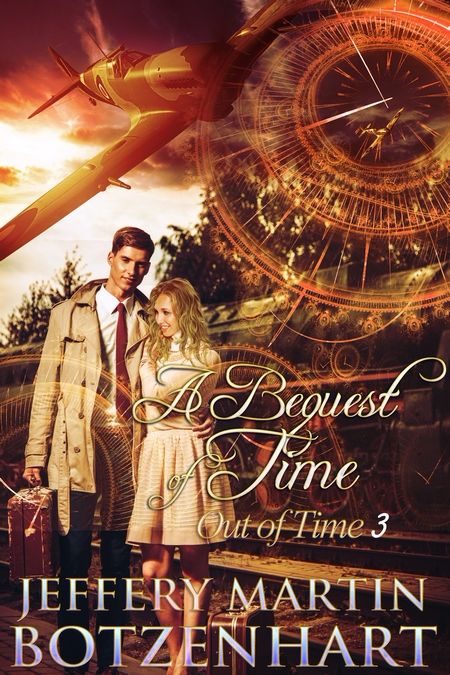 Happy release day to Jeffery Martin Botzenhart with A Bequest of Time. This is the final installment in the Out of Time series. If you like Steampunk Romance, then this is for you.
Love and remembrance
Precious memories that one never imagines could be lost have a way of fading over time, to a point when uncertain they were ever real, rendering them as ghosts in the machine. Yet reminders, both passionate and brutal tempt them back as cherished thoughts and at times nightmarish visions.
As their world once more spirals out of control to the ravages of war, Trevor and Victoria find themselves amidst a torrent of beautiful and painful moments relived. Foremost for them is the safety of their twenty-year-old son, Miles. The distress Victoria endures over his departure for school in Glasgow is further complicated when Trevor reveals a secret he has hidden from her for years.
Once more the question of "How far would one go to save the one they love?" is thrust upon them, with unforeseeable consequences. Has time run out for all … or will they survive with an unimaginable bequest of time?
Available from Luminosity HERE